Still - United Yet Separate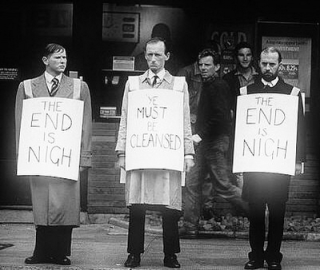 During this time I sold my business, before I left my contractual obligation with the new owners, a tornado tore up our downtown and I had to hurriedly move all my stuff.  My sons have graduated from college and are not at home, and my father died. I have found myself forced to look back as often as forward. Often spending my time looking around the garage, basement, and closet when asked if I have a book, cable, router, or chair. Many things in my life are blessings; my sons are great people and now adults. My father was a great example, and I still have my mother.  Still these are major life changes.
It has caused me to continue a journey with my spiritual life; I still seek. I rarely ask, but try to listen. I pray to be led as an example, a witness. Even though I do not have a real answer to the question, "so are you retired, now?"  At my age, no matter my experience and skills, who would really want me as an employee? I would likely be as poor an employee, as I once was a student.  I have gone from high stress to no stress, without even casual dress required, and that is very good.  The aftermath of the tornado has given me a commitment to help our community recover, and has led to my going on two mission trips to Joplin Mo. to help in a small way with their tornado devastation.  My search continues, but I know I am blessed.
The constant in my life is my wife. Yes, we are still married. She is still observing me with wonder, irritation, bemusement, and love. I am sure she is still a little befuddled, as well. The opportunity to use the words bemusement and befuddled in the same paragraph was too good to pass up. I turned sixty, six months ago; this life marker somehow capped my search for unification. My wife Nancy has not been my only constant for the past thirty years; a life long constant has been a gradual weight gain. ...

Click to Read Next Page