22 Days is a Lifetime
I think Ken Kesey in his novel "Sometimes a Great Notion" wrote (weakness is the only reality; everything else is illusion). I think he did; I read it over thirty years ago and long ago gave away my copy of the book. So even, if it isn't a quote from the book, it is close enough. We live with a vague notion that we are mortal, but a vague notion is a far cry from starring in the unblinking reality of a mirror. I always liked the novel it is about a father and two sons trying to defy the odds as independent loggers in Oregon. The most famous line is "Never give an inch." The father in the novel reminded me so much of my own grandfather, Harry.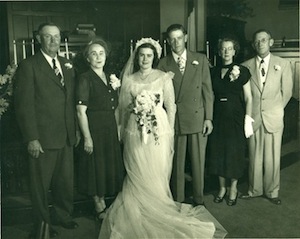 Harry Davis was my father's father; he was indeed a real driver. Harry slept little, worked hard and long, a slight man about 5'6" and 135 pounds all toughness. My mother's father was Glen Davis 6' 1" 220 pounds of kindness.

Click to Read Next Page